Interests in the swinger lifestyle is growing across the world. Because many people believe that swinging offers relationship benefits, swinger curiosity continues to rise.
Maybe you're here because you are swinger curious. Or maybe you simply want to learn more about the swinger lifestyle. This article welcomes all types. We believe that education on open relationships is a wonderful way forward and we're always happy to answer questions. Hopefully, our article answers a few prominent questions you may have regarding swingers and open relationships.
What Does It Mean to Swing?
Swinging, sometimes called an open relationship, allows partners involved in a romantic relationship to have physical or mental relations with someone else. There's a depth of rules, restrictions, and expectations set by, and agreed upon, by the couple which define how those external relationships play out. We'd never get through this article if we laid out all potential rules, but a few popular would be "no physical relations with someone the couple considers a friend" or "only certain types of physical relations."
People pursuing a swinger relationship agree to their terms and then pursue meeting other couples or individuals who follow and respect a similar rule set. Typically, couples meet on open relationship dating sites.
Swingers are mostly couples, but some swingers are individuals. In those cases, the individual shares a couple or is in a swinger relationship with one person from the couple.
Can You Swing and Still be Romantic?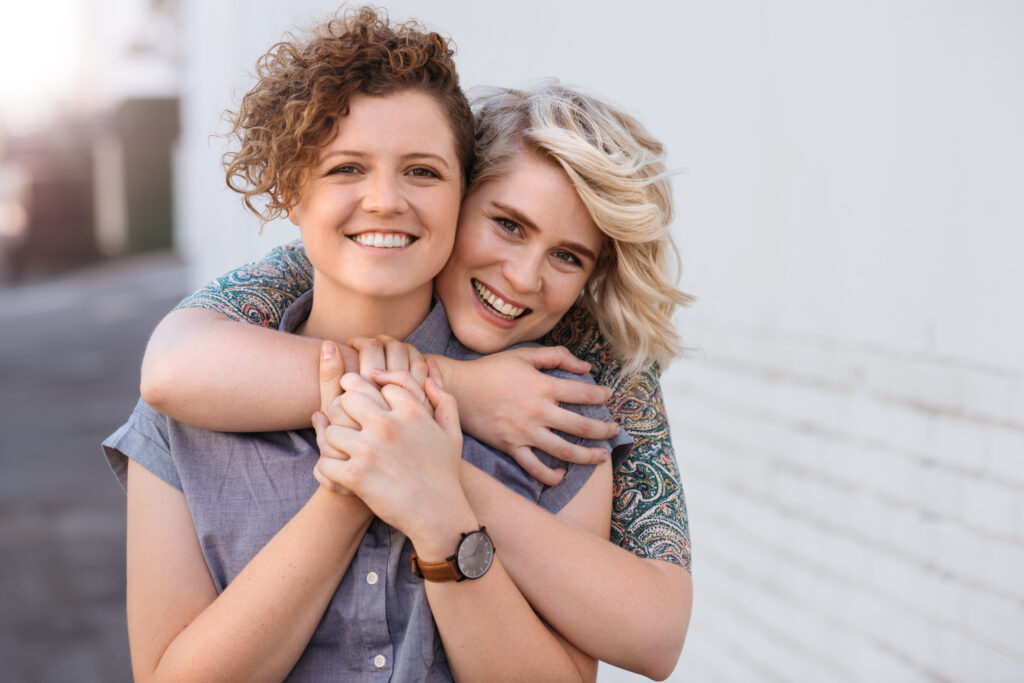 In short, the answer is absolutely!
In fact, as you'll read in our "what leads couples to swinging" section, many couple pursue the swinger lifestyle as a way to improve or save their relationship or marriage. So their ultimate goal is increased romance.
Swinging can help build and improve a relationship's communication. A lack of communication in a marriage is linked to lackluster romance. When couples improve communication, they improve romance and many facets of the relationship.
While not all swingers "swing" as a way to enhance romance, many certainly do.
Are Swingers Glorified Cheaters?
Absolutely not.
Cheating in a relationship is an act of pursuing an external relationship, whether physical or mental or otherwise, without permission. Clearly, there's a lot of layers to that statement and we'd be here all day defining them. But the core sentiment is obvious and clear.
In a swinger lifestyle relationship, all participants agree to the physical and mental acts. This means if one person wants to flirt over messenger with someone else, that's defined as "OK" in the couple's terms. If someone flirts or has a physical relationship that's unknown to the other or a breach in the rules, then it's cheating just as it would be in a more traditional relationship.
Unfortunately, many cultural expectations taint what swinging really is as a way to desecrate it. This leads many with a misguided understanding of what the swinger lifestyle is all about.
Does Swinging Involve Orgies?
Often known as "hard swinging," an orgy, or group sex, is sometimes confused with the swinger lifestyle. While some swinger couples enjoy partaking in orgies and group sex, this is a less frequent persuasion among swingers. Most swingers don't pursue group sex, particularly in the early stages.
What Leads Couples To Swinging?
For many, there's a belief that the swinger lifestyle can help save a marriage or dating situation. For some, considering an open relationship or swinger lifestyle experience could feel "last resort" or "desperation inspired." Those could be true, but just because experimenting with a swinger lifestyle is a final defense to save a relationship shouldn't mean it's not a valid method.
In fact, its quite the opposite.
A couple considering and researching open relationships is making an effort to help the relationship survive and thrive. Such effort means the couple wants to progress and evolve and they're willing to put cultural stigmas aside in order to do this.
Isn't that how any relationship should work?
In a romantic relationship there will always be obstacles and downswings. The key is to face those turbulent times and fight through them (when possible, of course). We aren't suggesting to stay in a bad situation and simply become swingers. But if a central part of your relationship dilemma is a downgraded sex life, then examining the benefits of a swinger lifestyle might be a great idea.
So the next time you see that upside down pineapple, hopefully you'll have a better understanding of what may be behind the door.